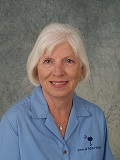 Welcome to Edisto Beach, one of the last remaining "family" beaches where the pace of life is almost as slow as the cadence of our speech. We are very proud of the fact that we do not have any hotels, traffic lights, amusement parks and limited commercialism. As a barrier island we have attractions to please all of our visitors whether you prefer active entertainment or a day of leisure. For our visitors who enjoy relaxing, we have excellent shelling, napping on the beach to the gentle sounds of the ocean waves, watching the dolphins playing, or guided tours of the rivers, creeks and marshes with their abundant wildlife. For the more adventurous visitor, we offer fishing trips, crabbing, biking and hiking on miles of trails, plantation tours or a game of golf are available for your enjoyment. Then complete your day with a delicious fresh seafood dinner at one of our restaurants followed by a game of bingo, observing a turtle digging a nest, or simply watching the sunset over the ocean.
There will never be enough time to experience all of the wonders of Edisto Beach and Island, so we will look for you to return for a week, a month or a lifetime.
Jane S. Darby
Mayor of Edisto Beach.